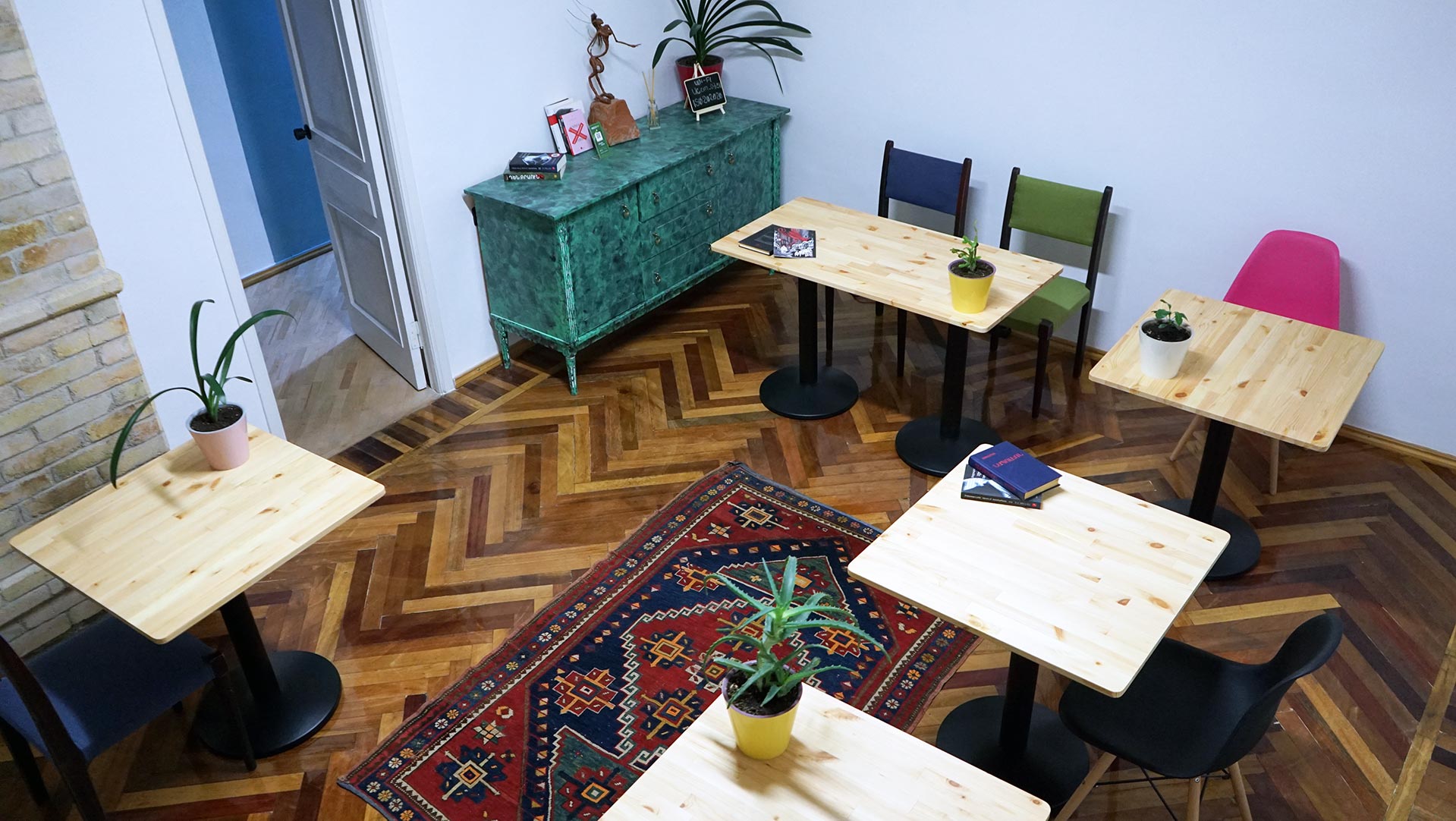 Coworking spaces have become increasingly popular over the past decade, offering a flexible and dynamic alternative to traditional office spaces. While many entrepreneurs and freelancers have embraced the coworking trend, it's not for everyone. So, how do you know if a coworking space is right for you? In this article, we'll explore the key questions to ask yourself before choosing a coworking environment over other options like working from home, a coffee shop, or a traditional office space.
First and foremost, you need to understand your objectives for joining a coworking space. What are your goals, and how do they relate to having a coworking space? Coworking environments are designed to enhance collaboration and support meaningful relationships between businesses. However, it's important to note that the environment can only do so much. The success of a coworking space relies on the proactivity of its members and their willingness to connect.
Yerevan Coworking, for example, has a strict no-solicitation rule. Small businesses, startups, and solopreneurs need safe and supportive environments that allow them to breathe, create, and grow at their own pace, without being sold to. Yerevan Coworking prioritizes its community's interests, even going as far as relieving individuals from their contractual agreement to protect the community's interests.
Another key factor to consider is your ability to work in semi-distracting environments. Psychology research shows that our ability to ignore certain distractors over others is crucial to staying focused. However, we can't do more than one task at a time that uses the same sense. For instance, we can listen to lyrical music and drive because we are using our auditory and visual sense. But, we can't listen to music and read at the same time because reading taps into the part of our brain used for comprehension and understanding, which is the same part required for listening to music with lyrics.
If you find it challenging to filter out sound when working, you may want to choose an alternative membership tier. Yerevan Coworking offers varying membership tiers, each with its own benefits. Private office spaces are also an option, and the coworking space is designed to support businesses at various stages of development, from ideation (one-man-band, hot desker) through growth (one/two-man office) and expansion (2 people +).
Another critical aspect to consider is whether or not you're motivated by the presence of others. Human beings are social animals by design, and there's a growing body of research into whether environments that foster collaboration are a blessing or a curse. Studies show that work environments that foster collaboration, which inevitably leads to friendships, may actually help increase productivity, as long as you can manage the number of chat breaks you take.
Coworking environments, by nature, foster more meaningful connections between coworkers, supported by events designed to create creative collisions and build ties. Friendship is often an inevitable byproduct, which actually helps boost morale among coworkers.
Sharing knowledge is another key difference between a regular office space and becoming a coworking member. Within the coworking community, there is a melting pot of knowledge and experience, creating an archive of applicable business information. However, if that information isn't shared, it holds no true value, not just to the wider community but also to the individual. How many times have you stumbled on a problem and realized only after implementing the wrong process that someone else had a better way?
Finally, if you need the flexibility to increase and decrease the number of staff you have, coworking spaces provide maximum benefit at a minimum cost. They also give you the flexibility to scale as and when you need to, without any pressure. A good percentage of Yerevan Coworking members are actually remote workers with head offices in other states, so scaling up or down isn't always a concern. However, for those who do need to expand or contract their team, Yerevan Coworking offers flexible membership plans that allow for easy changes in the number of workstations needed.
In addition to the five key questions above, it's also important to consider the specific amenities and services offered by Yerevan Coworking. Here are just a few of the things that set us apart from other coworking spaces in the area:
High-speed internet: We understand that fast, reliable internet is essential for today's businesses. That's why we offer lightning-fast internet speeds to all of our members.
Meeting rooms: Need to meet with clients or collaborate with colleagues? Our meeting rooms are available for rent by the hour or by the day, and come equipped with everything you need to make your meeting a success.
Coffee and snacks: We know that sometimes you need a little pick-me-up to get through the day. That's why we provide free coffee and snacks to all members, so you can stay energized and focused.
Community events: At Yerevan Coworking, we believe that building a strong community is key to success. That's why we host regular events and activities, from networking happy hours to professional development workshops, to help our members connect and grow.
Of course, every coworking space is different, and it's important to find one that aligns with your specific needs and preferences. That's why we always encourage prospective members to come in for a tour and see firsthand what Yerevan Coworking has to offer.
In conclusion, coworking can be a great option for entrepreneurs, freelancers, and remote workers who are looking for a flexible, supportive work environment. By asking yourself the key questions outlined above and considering the specific amenities and services offered by Yerevan Coworking, you can determine whether coworking is the right fit for you and your business. We hope to see you soon!